C Frame Hydraulic Press Machine Manufacturers- Lexson Machinery
C Frame Hydraulic Press Machine Manufacturers- Lexson Machinery provides a full range of C frame hydraulic press machine from 5 ton up to 300 ton, that is designed and built to work for various operations, processes that require high force concentration in a relatively small area, such as stamping, joining, assembling, bending, etc..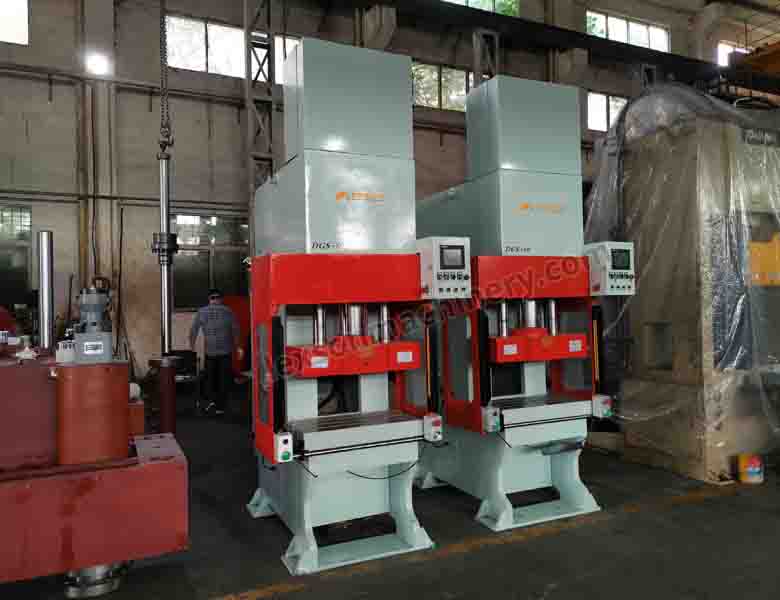 All specifications of the C frame press can be built directly to your requirements.
Click & Contact With Our Engineering Team About Your Unique C Frame Press Requirements!
| | |
| --- | --- |
| Nominal Force | 600 KN |
| Daylight Open | 500 mm |
| Stroke | 300 mm |
| System Pressure | 190 bar |
| Motor | 22KW |
| Rated Currency | 42.9A |
| Power Supply | AC 3 Phase 230V |
Compare with four-column hydraulic presses, C frame hydraulic press machines are open at the left-hand and right-hand sides, which provides easy access to the die from three sides, and permits flexible loading and unloading of wide products and irregularly shaped work-piece.
Besides, Lexson also provides solutions that incorporate automatic feeding and unloading system into a production line, that make the production line fully automatic. Please refer to the following project.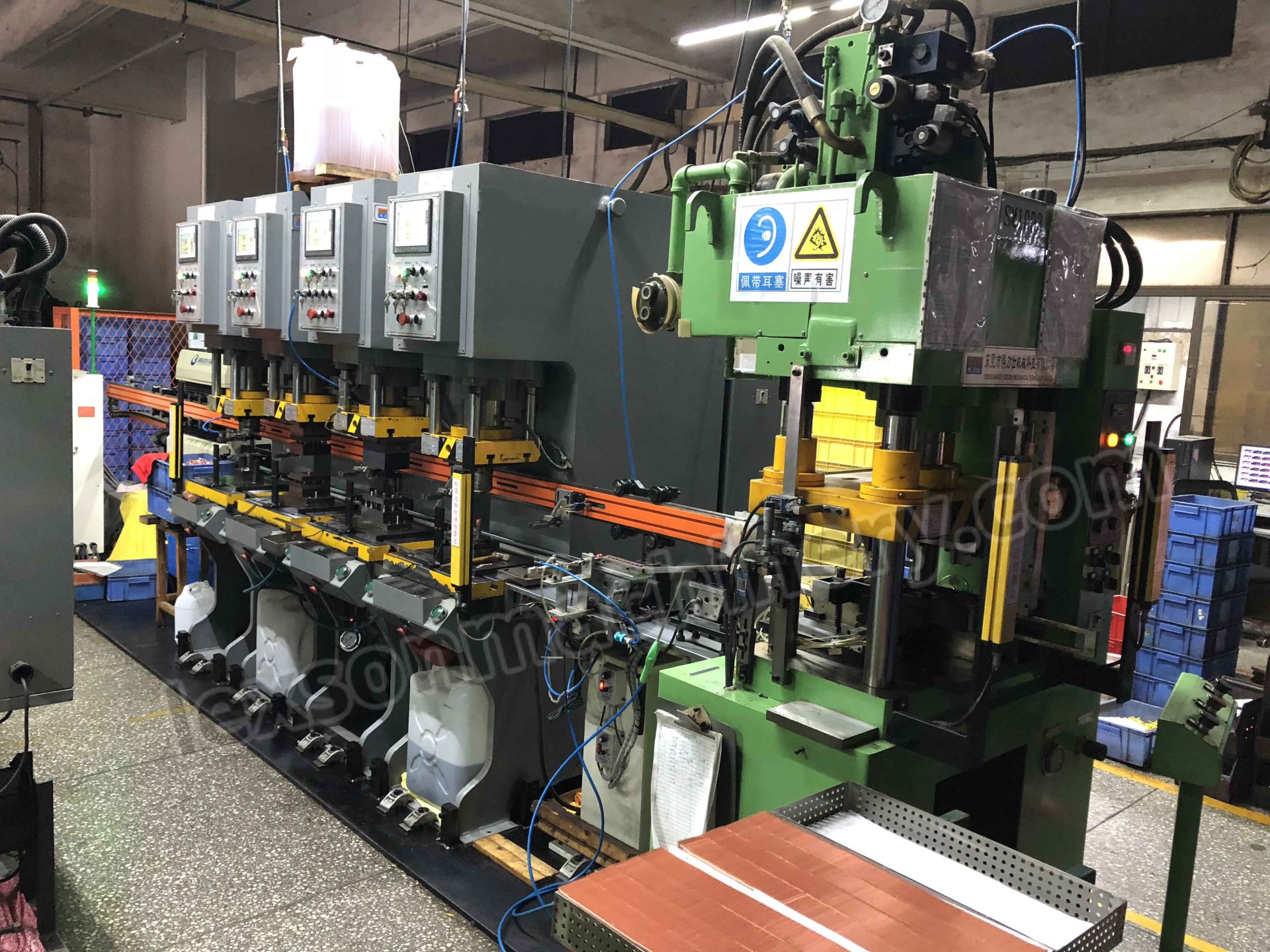 Lexson is a premier C frame hydraulic press machine manufacturers. We custom build the most robust and reliable hydraulic press machinery for customers all over the world. Bring your inquiry and explore the possibilities with Lexson Machinery now!