Jigsaw Puzzle Cutting Machine 500 Ton Hydraulic Press – Lexson Manufacturers
Jigsaw Puzzle Cutting Machine 500 Ton Hydraulic Press – Lexson Manufacturers
LEXSON provides a full range of up-stroke jigsaw puzzle cutting machine from 50 ton up to 3000 ton. LEXSON 's jigsaw puzzle cutting machine is exclusively designed and featured for jigsaw puzzle production, as well as plywood jigsaw puzzle die cutting.
With similar tonnages, LEXSON also provides a full range of down-stroke Servo controlled jigsaw puzzle machine, which we have the servo hydraulic control system to replace the conventional hydraulic system.  A servo-hydraulic controlled puzzle press machine's more advantageous, not only in efficiency but also in performance, for more details please refer to servo controlled hydraulic jigsaw puzzle machine.
Click & Contact With Our Engineering Team About Your Unique Jigsaw Puzzle Press Requirements!
LEXSON 's jigsaw puzzle cutting machine features:
Up-stroke acting type
Hydraulic system mounted at the rear side
Two-hands press start button
E-stop button
Safety light curtains
Safety mechanical stopper
Proximity limitation control
Pressure regulator
Portable operation console
Pressure gauge
Stainless(304) steel slide rails for cutting die to slide IN & OUT
Flatbed table and slider
Hydraulic oil chiller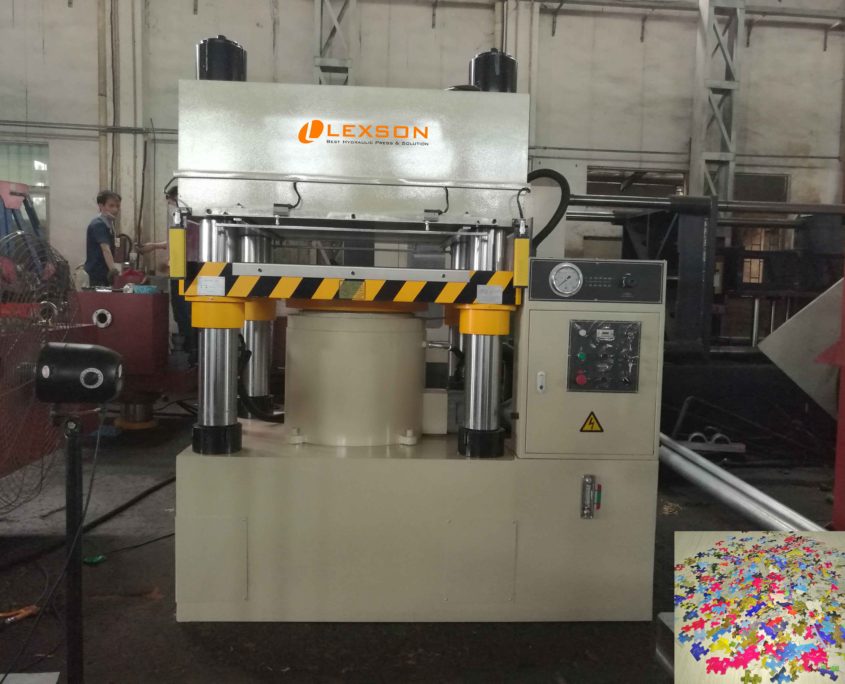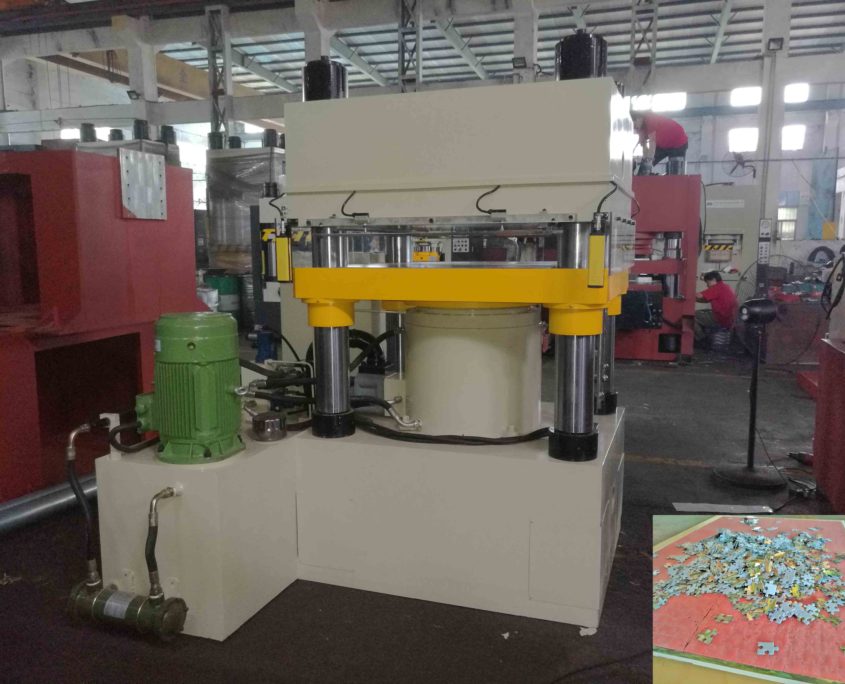 https://lexsonmachinery.com/wp-content/uploads/2018/10/Up-Stroke-500-Ton-Hydraulic-Press-Jigsaw-Puzzle-Cutting-Machine.jpg
350
553
Leo Chan
https://lexsonmachinery.com/wp-content/uploads/2017/06/lexson-logo-1.png
Leo Chan
2018-10-01 13:25:12
2019-05-30 09:44:13
Jigsaw Puzzle Cutting Machine 500 Ton Hydraulic Press – Lexson Manufacturers